Samuel G. Freedman, Who She Was: My Search For My Mother's Life, Simon & Schuster, 2005, Hardcover, 352 pages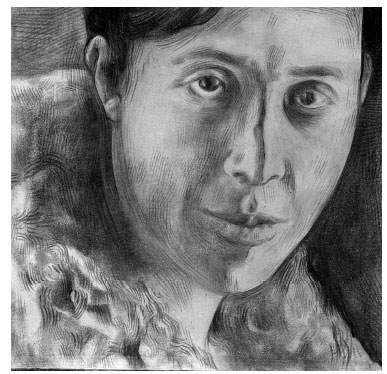 When writer Samuel G. Freedman began sorting through the bundles of letters he had received as a college student from his dying mother for the first time in decades, he came across one long-forgotten letter. In it, Eleanor Freedman wrote to tell her son that she had just seen the Broadway revival of Eugene O'Neill's play A Moon for the Misbegotten.
"It was a weird providential moment," Freedman told a class of aspiring writers during an interview one spring night at the New School. Months before stumbling upon the letter from his mother, Freedman had already selected a line from the O'Neill play as the epigraph to his latest book, Who She Was: My Search for My Mother's Life.
In Moon for the Misbegotten, O'Neill wrote: "There is no present or future—only the past happening over and over again." The playwright's account of a son's overwhelming sense of having failed his dead mother and his subsequent struggle to make amends resonated with Freedman.
"When I read that speech by James Tyrone," Freedman explains, "I thought, 'Man, this is me. This is my story."
With the recent publication of Who She Was, the Columbia University journalism professor and New York Times contributor believes he has atoned for his negligent treatment of his cancer-stricken mother, a woman from whom he distanced himself during the last year of her life.
"[Her cancer] made me feel like I needed to be around and wanted to be around and in another way, it made me desperately want to escape," he says. "I have found peace because in the efforts to reconstruct my mother's life, I earned back my 'son-ness.'"
Written like a novel, though researched and reported like a piece of journalism, Who She Was explores Eleanor's life as a young woman set against the backdrop of an evolving New York City landscape during the Depression and on through the post-World War II era. Freedman devotes a final chapter to the wife and mother she had become by the time of her death in 1974—a year so traumatic her son could come to terms with it only recently.
"[The year] 1974 had never ended for me," Freedman, a gaunt figure slouched behind a long table, says gravely during the interview. His slack posture is a pointed contrast to the intensity conveyed by his strong, bearded face and dark penetrating eyes. Freedman speaks openly, albeit in a quiet, measured voice about his own actions and the life of a woman he, as a young man, had not bothered to understand.
Like Samuel, the eldest of her three children, the spirited Eleanor yearned to be a writer and tried to become one as an adult. "She was always excited about what [writing] class she was taking," Freedman says. Unlike her son, however, Eleanor tried in vain to be published.
It was just one of many disappointments for a woman who was filled with such promise early in her life.
A rebellious child of poor immigrant Jewish parents, Sol and Rose Hatkin, Eleanor became the unquestioned star of her family. She earned straight-As without studying. She was popular. She was bold, willing to go against her parents and their kosher household by skipping synagogue services and eating Chinese food (her son was inspired to become observant only after writing a book about an African-American church in 1994's Upon This Rock.) If she wanted to date a boy, she sent him a letter asking him out. In fact, Eleanor's relationships with men are key to who she was, how she thought of herself, and what she ultimately became. "Guys were the only reliable test of allure," Freedman writes of his mother, a trait that he believes she valued above almost anything including her intelligence.
Eleanor drifted in and out of relationships with men who worshipped her, tossing aside everyone from an adoring prom date to her first love who could only promise her a life of "ordinariness" as a grocer's wife. Normally headstrong, Eleanor surprisingly let the wishes of her mother Rose supersede her own desires for Charlie Greco, the love of her life. Having tried for years, but failing, to save her sister in Bialystok from the Holocaust, Rose could not see Charlie, an Italian Catholic, as any different from "the ones who murdered my family." Samuel Freedman can only surmise that Eleanor gave in because, "she needed to hate her mother more than she needed to love Charlie. She needed the grudge."
Uninspired by her relationships, her administrative job at a factory, or her college classes, Eleanor married the dashing but distant Lenny Schulman, eventually divorcing him for a chance at stability with Dave Freedman, a New Jersey machinist and the author's father. "After all her promise, and all her yearning, she had settled for escape," their son writes. "She had settled for settling."
Delving into a parent's search for love might disturb some people, but not Freedman.
"Writing about her boyfriends and the points of courtship actually felt very positive and life-affirming, because that was seeing her vibrant and attractive," he says. "This book was about learning things I didn't know and seeing the whole person."
Eleanor's childhood friend Marion Maidens saw the "whole person" years ago. During a recent phone interview, the now 80 year-old Maidens says Freedman "did a wonderful job reconstructing a personality," although she casts doubt on some major assertions he makes.
Of Eleanor's vanity and boy-crazy tendencies, Maidens says she is "not so sure."
"As teenagers we were all very interested in boys," she says. As for the "settling" Freedman claims his mother did, Maidens counters that her friend "never spoke about being unfulfilled." That being said, she says that Eleanor "was not the kind of person who wore her feelings on her sleeve."
Freedman gathered details about his mother's early years using an exhaustive search process that he explains in "A Note on Methods and Sources," an essay at the end of the book. Although Who She Was is his most personal work to date, he wrote it using the same methodology he had for his other non-fiction works, particularly The Inheritance, the story of three 20th century families and their political beliefs.
"I am a fierce opponent of blurring the line between fiction and non-fiction," Freedman stresses. "That has happened way too much, in a certain kind of book, this memoir-family history sort of book. A lot of liberties are taken."
Freedman interviewed his mother's friends, family, boyfriends, and colleagues and showed them the short stories his mother had written about her life to determine what was fact and what was fiction. (He says his mother "invented facts to suit her desires.") After a 30 year career in journalism, Freedman is a man who knows the importance of the truth. In his Columbia book-writing seminar, he "trains people to write books that come out of journalistic and even historical research, rather than just out of self-inquiry."
Only with a fair amount of introspection was Freedman able to put his actions and feelings toward his mother into context.
By leaving his New Jersey home for the University of Wisconsin, Freedman acknowledges that he intentionally severed a relationship with his mother that he felt was too close, a connection that had always been fostered by their mutual love of writing.
"The beginning of my career was something that she was emotionally invested in which made me proud, but also resentful because I wanted it to be just my thing," he admits.
When she came to visit him at college, Freedman made his mother sit in the back of the class so that she would not embarrass him.
"Part of the reason I feel so remorseful, was that I had this idea that anyone's college experience would be like that—going to a big, beautiful campus, bell towers, and people riding bicycles down leafy paths," Freedman says. "And of course her experiences, I only found doing this book, were nothing like that."
Thirty years later, Freedman has come to terms with his mother's persona, her death, and his response to it, at least in theory. Although he believes she had promise, Eleanor "peaked at 17." She was shackled not only by the constraints of the time in which she lived, but also by her own shortcomings, including, what Freedman says, was an unwillingness to take responsibility for her own actions.
"She had the stuff of humanity in her," says Freedman. "Her passions, from the most life-affirming to some of the most self-denying and hurtful were intense, big ones. And that makes it, for me, a life worth chronicling."
Ashley Williams is a reporter for People Magazine.
Contributor
Ashley Williams
Ashley Williams is a reporter for People Magazine.